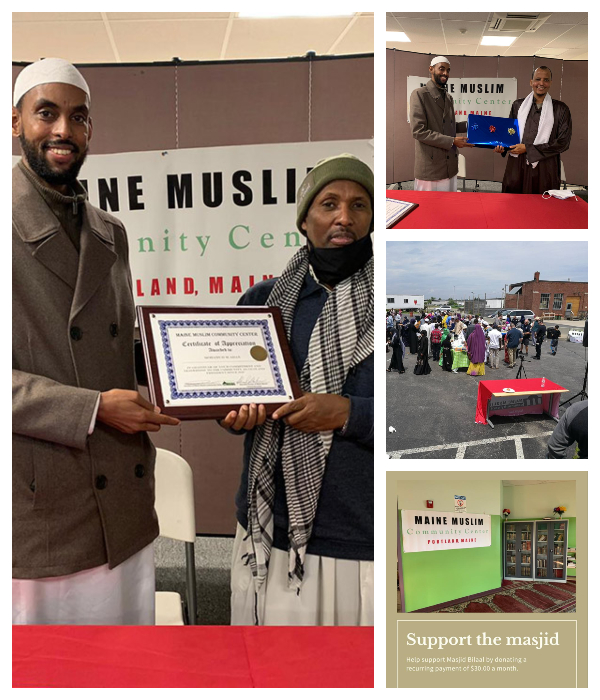 Maine Muslim Community Center is a non-profit organization, organized for religious purposes as defined in Section 501 (c)(3) of the Internal Revenue Code. It is a non-profit organization based in Portland, Maine. The community center was established in 2005 and it is home to a growing diverse community, providing a variety of services including counseling and educational programs.
• To unite the people of our community in the bonds of our friendship and citizenship.
• To create and foster the spirit of consideration among the people of our community.
• To discuss the problems of our community and to assist in solving them.
• To promote better relationship and understanding among other communities.
• To help organize the Muslim Community in Maine.
MMCC is open 7 days a week., all services including other resourceful activities are held during the 7-day period. The community center opens at around 10AM on weekdays and 8AM on weekends.
To schedule a tour please contact us at (207) 797-6626
To serve the religious and social needs of the Muslim community in Maine and to promote better relations and understanding of Islam among non-Muslims by eliminating misunderstandings about Islam and Muslims.
A united and resilient Muslim community that upholds the universal Islamic values of unity, compassion, and community service.